Your skin is a visible indicator of your health. Therefore, what you eat is a massive contributor to the appearance of your skin. A poor diet, lack of nutrients and fluids, stress, inflammation and lack of sleep can affect the look and feel of your skin. Here are seven foods that can help to prevent and heal adult acne.

The good news is, you can greatly improve your chances of clear skin with food and lifestyle changes.
Some foods can aggravate acne, such as dairy, processed food, refined carbohydrates, excessive fat consumption, a diet high in animal protein and overly sweetened chocolate. If this has got you panicking about what to eat, don't worry, as there are plenty of nutritious foods to eat that will support your skin as well as the overall health of your body, which in the long run will give you beautiful, radiant skin. It's a win-win situation!
These foods all contain nutrients that fight adult acne
1. Sweet Potato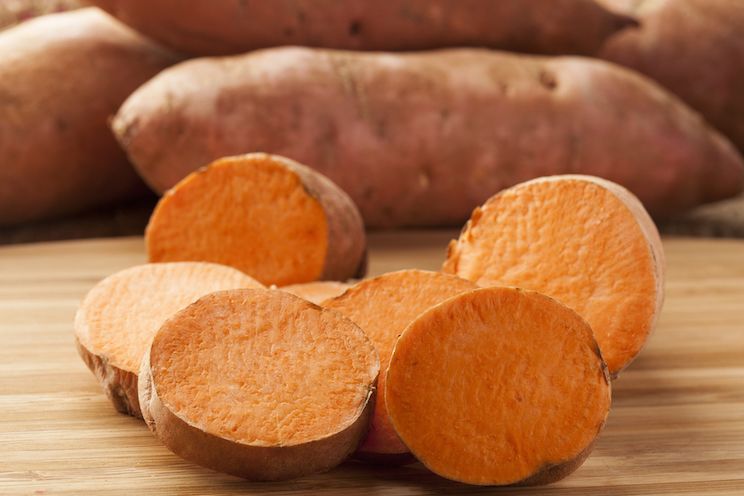 This sweet, creamy food is a powerhouse of nutrients that can help skin health. It is packed with vitamin A, B5 and C which we now know help to improve acne problems.